China. com Report: TROPJOIN Group fulfilled its corporate responsibility and actively donated thous
Recently, the epidemic occurred in many places again and affected people's hearts. In the face of the epidemic, TROPJOIN Group actively responded to the needs of the state and local governments, assumed the responsibility of the enterprise, and joined the epidemic prevention team without hesitation.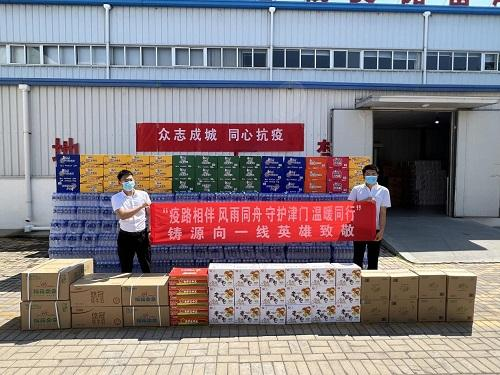 It is reported that in the face of the sudden epidemic situation in Tianjin, TROPJOIN Group organized its employees to participate in epidemic prevention and control work as volunteers to respond to the shortage of front line staff in the community. It is worth noting that to respond to the material shortage in some areas, TROPJOIN Group prepared 171,957 pieces of necessary epidemic prevention and control materials such as epidemic prevention masks, gloves, mat shelter, alcohol disinfectant, mosquito repellent, musk water, mineral water and food, solved the urgent needs in some antiepidemic areas.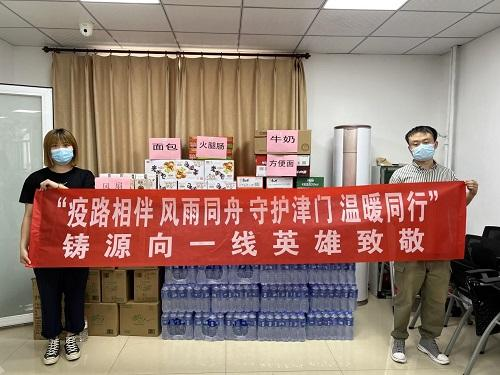 Many epidemic prevention and control workers are working at the front-line. As an enterprise, we should take the initiative to fulfill our social responsibilities. Therefore, we donated anti-epidemic materials to help Tianjin's epidemic prevention and control work. In addition, TROPJOIN Group will continue to practice corporate responsibility, fulfill our social obligations, and make greater contributions to the country's development and construction."said by the person in charge of TROPJOIN Group.
Epidemic has no mercy, but humans do; undertake social responsibility and pass on boundless love" In the face of the epidemic, TROPJOIN Group always keeps in mind its mission, gives back to the society with love, and practices corporate social responsibility with practical actions.
Introduction of TROPJOIN Group: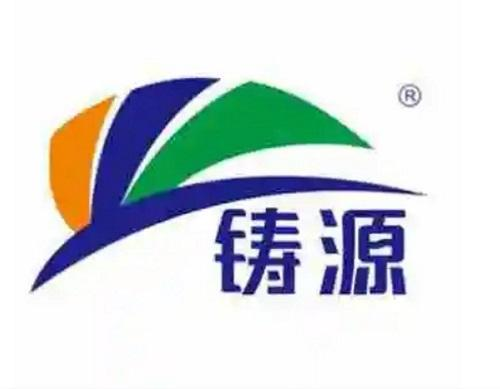 Tianjin TROPJOIN Health Science and Technology Group is a large-scale comprehensive group enterprise integrating research, development, production, sales and service of health products.
Over the years TROPJOIN Group adheres to independent innovation and research and development, and has set up special funds for new product development. It has successfully developed hundreds of high-tech products of five series covering various fields of healthy living, including the nutrition and health care, ecological skin care, personal care, household cleaning and health science and technology. The group set up special funds for product research and development. In the future, the company's products will meet the different needs of consumers and create a new era of healthy human life with excellent products.