TROPJOIN Group was invited to participate in the sixth General Assembly of Tianjin Charity Associati
Spreading Love, Building the Future Together. On August 29, the sixth General Assembly of the Tianjin Charity Association was held at the Tianjin Auditorium. The vice president of China Charity Federation, Mr. Sun Shaohua and the vice mayor of Tianjin, Ms. Zhang Ling attended the Assembly. San Xiangjun, a veteran comrade and president of the fifth council of the Tianjin Charity Association, presided over the Assembly.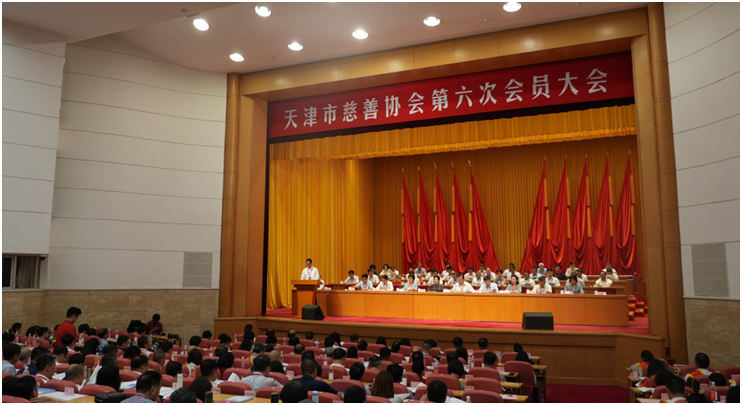 The General Assembly summarized the work of the past year, conducted general election related matters and honored 137 organizations and individuals. Tianjin TROPJOIN Health Science and Technology Group Co., Ltd. was invited to participate in the meeting and was honored with the "Outstanding Contribution Award".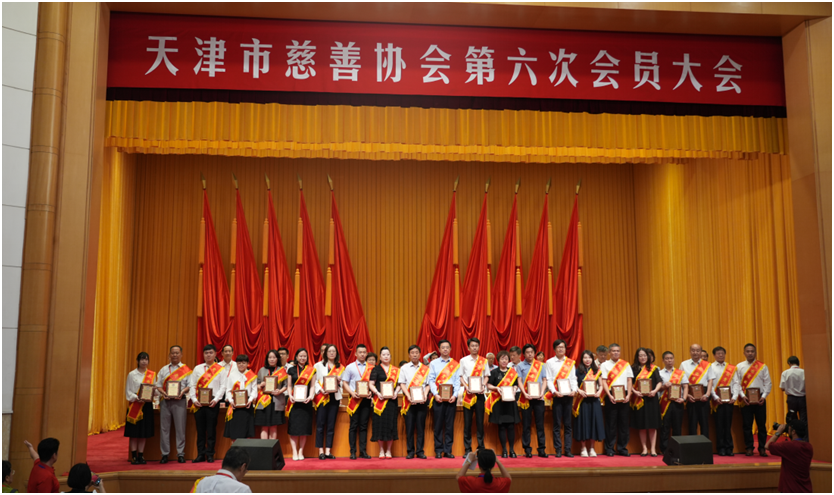 As an excellent private enterprise, TROPJOIN Group, while concentrating on development, never forgets its social responsibility. For a long time, TROPJOIN Group has been actively practicing with the socialist core values, contributing to the development of charity undertakings, always taking social responsibility as the cornerstone of enterprise development, to repay the society. Over the years, it has contributed tens of millions of RMB in charitable donations, helping the weak and the needy, fighting epidemics, poverty alleviation, and flood relief. In 2021, Zhengzhou and Xinxiang in Henan Province were continuously hit by historically rare heavy rainfall. Facing the disaster, TROPJOIN Group responded at the first time and made donations to the disaster areas in Henan Province; In May 2022, in the face of the epidemic outbreak in Tianjin and the tight manpower situation at the front line of the community's anti-epidemic efforts, TROPJOIN Group organized its employees to participate in the anti-epidemic work as volunteers and raised the urgently needed anti-epidemic materials immediately, which solved the urgent needs of partial infected areas. On August 1, 2022, TROPJOIN Group donated RMB 6 million to Inner Mongolia Morin Dawa Daur Autonomous Banner to help the Morin people rebuild after the disaster; In August 2023, affected by Typhoon "Dussuri", extreme rainfall caused floods in the Beijing-Tianjin-Hebei region. TROPJOIN Group quickly responded by donating funds and materials to the disaster area, and provide the affected people with strong support. The act of charity can be seen everywhere, TROPJOIN Group has interpreted the value of enterprise with practical action, and fully promoted the sustainable and healthy development of charity in the new era.
Charity begins from the heart, and it is precious to be persistent in carrying out good deeds. In the future, TROPJOIN Group will keep on doing charity and passing on more love and hope to the society. In addition, on the road of public welfare and charity, there are a lot of caring enterprises walking with us, and we use the figures full of love to prove that: there is no limit to the upward trend of goodness, and the power of charity is magnificent!