Tianjin TROPJOIN Group donated RMB 5 Million to support the disaster-stricken areas in Henan.
In recent days, Henan Province has suffered extreme rainfall, and many cities such as Zhengzhou and Xinxiang have suffered serious waterlogging. All the staff of Tianjin TROPJOIN Group and its branches worried about the disaster-stricken areas and paid close attenion to the disaster situation. Relief materials from all over the country are continuously donated to Henan!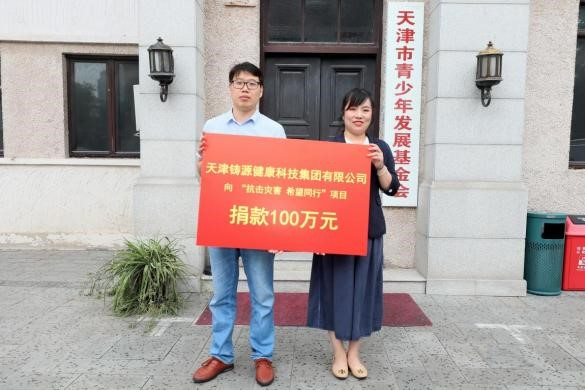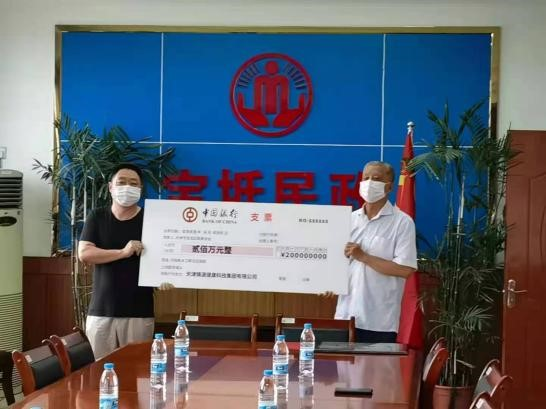 When disaster struck, help came from all sides. After the occurrence of flood in Henan, Tianjin TROPJOIN Group immediately responded to the "Tianjin Hope Project Aid Henan Emergency Action" initiated by Tianjin Communist Youth League and Tianjin Youth Development Foundation, and donated RMB 1 million through Tianjin Youth Development Foundation for the reconstruction of youth projects in Henan after the disaster, and donated RMB 1 million for post-disaster reconstruction in Xinxiang through Tianjin Charity Association, donated RMB 1 Million for post-disaster reconstruction in Henan through Henan Charity Federation, and donated RMB 2 million for personnel relief in Weihui, Xinxiang through Tianjin Baodi District Charity Federation.
Xu Deyu, Chairman of Tianjin TROPJOIN Group, said: "It is the responsibility for an enterprise to help people in the disaster-stricken areas by offering some humble efforts and give back to the society with love, hoping that people in the disaster -stricken area can walk out of difficulties and more good-hearted people can join us to help them".
At present, the reconstruction after the rainstorm in Henan Province is under intense carried out. Except for the urban area of Weihui City, the waterlogging in the city has been basically eliminated, the urban operation has been gradually recovered, and the enterprises are resuming their production work. The person in charge of TROPJOIN Group said that the TROPJOIN will continue to pay attention to the front-line situation of the disaster and the supply of materials, and will continue to participate in the rescue and disaster relief and post-disaster reconstruction work, fulfilling its bligations in ensuring the people's post-disaster life. It is reported that as of July 29, 2021, Tianjin TROPJOIN Group has donated RMB 5 Million to Henan cumulatively.